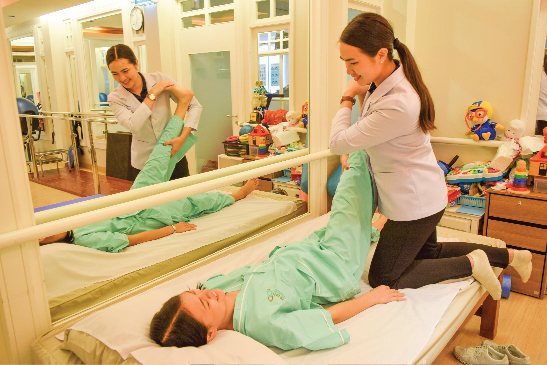 MOTOR NEURON DISEASES (MNDs)
What is Motor Neuron Disease?
MNDs are a group of rare neurological disorders that progressively damage parts of the nervous system particularly the motor neurons. Motor Neurons are cells that control vital muscle activity responsible for gripping, speaking, walking, breathing and swallowing.  This leads to general muscle weakness and is visible with wasting. A disruption in the signals between motor neurons and the muscles causes the dysfunction or loss of voluntary movement. 
MNDs may affect children or adults. The causes of MNDs are not clearly known. It may be inherited, or effects of environmental, toxic, viral or a collection of many factors. 
Signs and Symptoms:
There are numerous signs and symptoms and usually depend on the type of MND. Early signs and symptoms include:
weakness in ankles or legs such as easily tripping or sudden difficulty to climb stairs

slurred speech which gradually develop into difficulty swallowing some food

weak hand grip manifested in dropping things or difficulty opening jars or buttoning clothes

Weakness in shoulders that cause difficulty in lifting objects

Unexplained muscle cramps and twitches

weight loss or thinning of muscles on arms and legs

breathing difficulty and shortness of breath not related to common respiratory disorders
Types of Motor Neuron Diseases
ALS or Lou Gehrig's disease

– the most common type, affecting neurons in the brain and spinal cord. Effects are manifested on the muscles of the arms, legs, mouth, and respiratory system. A person with ALS may live another 3–5 years on avergae, but with proper supportive care, some have more than 10 years.

Primary lateral sclerosis

– rare form of MND that affects the neurons in the brain and progresses slower than ALS. It can still affect a person's quality of life but is not fatal. 

Progressive bulbar palsy (PBP)

– involves the brain stem. The condition causes frequent choking spells, difficulty speaking, eating, and swallowing.

Progressive muscular atrophy (PMA)

– a rare condition that affects the lower motor neurons in the spinal cord and causes slow but progressive muscle wasting, especially in the arms, legs, and mouth.

Spinal muscular atrophy (SMA)

– is an inherited MND that afflicts children caused by a genetic change known as SMA1. It usually affects the trunk, legs, and arms. 
Role of Functional Medicine in MND
Functional Medicine for MND is multi-level assessment which usually starts with testing metabolic status, evaluating imbalances at the cellular level, genetic testing, identifying risk factors of the patient's susceptibility to this disease and to help find out why the disease has occurred in the first place. By understanding each of the imbalances identified the specialist is able to formulate and educate the patient about the most appropriate and beneficial diet and lifestyle modification. Another purpose is to promote the healing of the brain injury which can manifest in improved motor functions, balance, better coordination, decreased fatigue, increase in muscle tone and strength, and other improvements of symptoms through intensive physiotherapy, Robotics training, possible stem cell treatment and FMT.