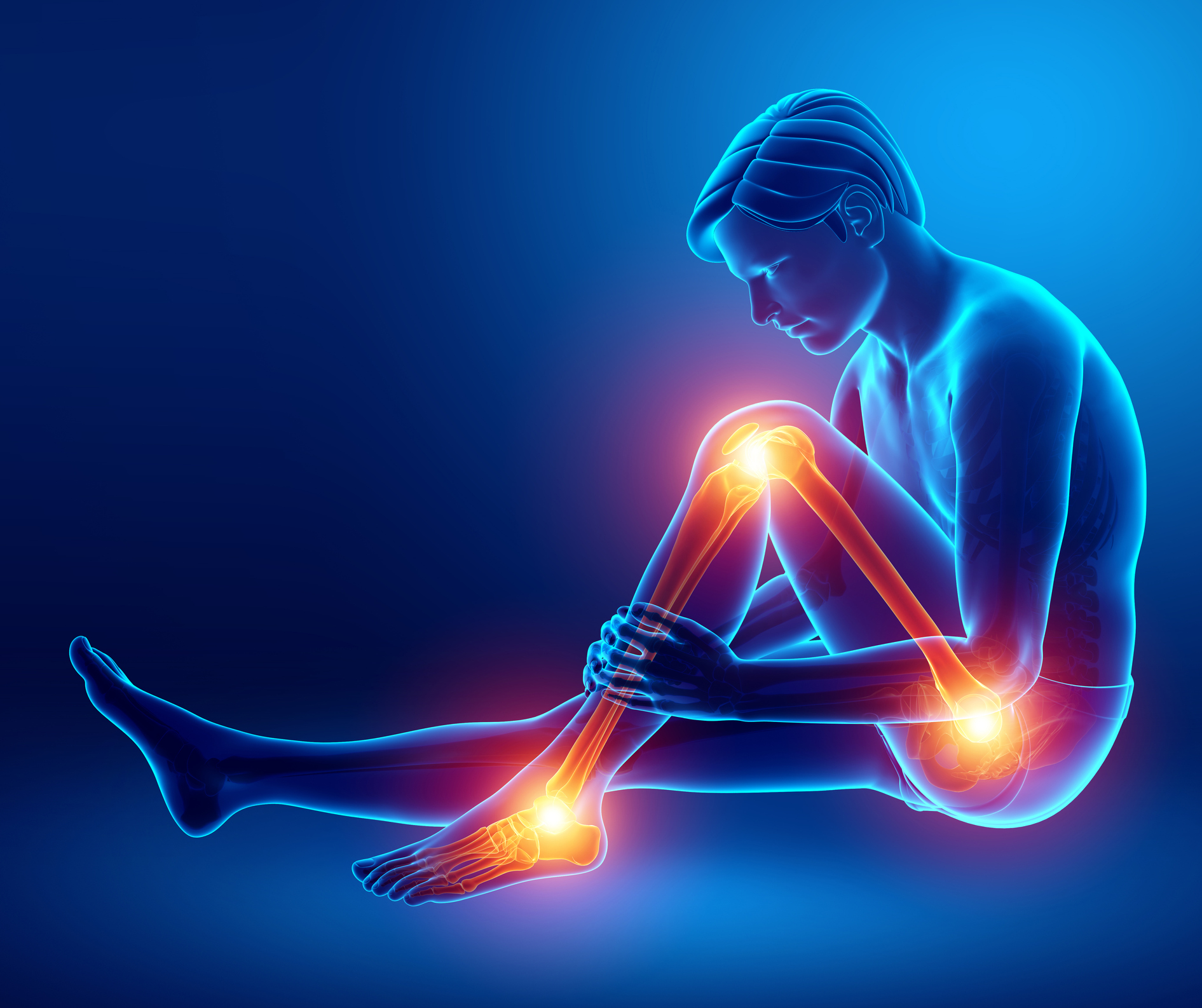 CHRONIC PAIN
Chronic pain is persistent or recurrent pain lasting longer than 3 months since onset or "pain that extends beyond the expected period of healing". It can last long after the injury or illness that first caused it is gone. Chronic pain can last from several months to many years. It has a negative effect on a person's well-being and ability to perform everyday activities
Pathophysiology
Under persistent activation, the transmission of pain signals to the dorsal horn may produce a pain wind-up phenomenon. This triggers changes that lower the threshold for pain signals to be transmitted. The type of nerve fibers that are believed to generate the pain signals are the C-fibers, since they have a slow conductivity and give rise to a painful sensation that persists over a long time. In chronic pain, this process is difficult to reverse or stop once established. In some cases, chronic pain can be caused by genetic factors which interfere with neuronal differentiation, leading to a permanently lowered threshold for pain.
In individuals with chronic pain, EEGs showed altered brain activity, suggesting pain-induced neuroplastic changes. More specifically, the relative beta activity (compared to the rest of the brain) was increased, the relative alpha activity was decreased, and the theta activity was diminished.
Dysfunctional dopamine management in the brain could potentially act as a shared mechanism between chronic pain, insomnia and major depressive disorder. Astrocytes, microglia, and Satellite glial cells have also been found to be dysfunctional in chronic pain. Increased activity of microglia, alterations of microglial networks, and increased production of chemokines and cytokines by microglia might aggravate chronic pain. Astrocytes have been observed to lose their ability to regulate the excitability of neurons, increasing spontaneous neural actiovity in pain circuits.
Cause
There are many possible causes of chronic pain. According to the Institute for Clinical Systems Improvement, chronic pain can be grouped into four main types.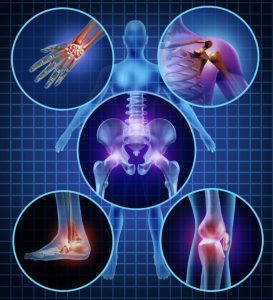 ● Neuropathic (nerve-related) pain
● Muscle pain
● Inflammatory pain
● Mechanical/compressive pain
Diagnosis
There is no way to objectively measure pain. Only the person with chronic pain can provide a description of how much pain he or she is feeling. The doctor will ask where the pain is located, how long it has been going on, and whether it is sharp or dull, constant, or occurs off and on. Sometimes a patient will be asked to rate how bad the pain is by using a numerical scale and giving more details. The doctor will do a physical exam and may order additional diagnostic tests, including
● laboratory tests to analyze blood, urine, and/or fluid from the spinal cord and brain.
● Musculoskeletal or neurological exams to assess reflexes, sensation, balance, and coordination.
● Imaging tests
○ Magnetic resonance imaging (MRI) to obtain scans of the brain, spinal cord, and other structures.
○ X-rays to obtain images of the bones, joints, and other structures.
● Electrodiagnostic procedures
○ Electromyography to test muscle activity.
○ Nerve conduction studies to record how well nerves are working.
Treatment
The   for chronic pain are as diverse as the causes. From over-the-counter and prescription drugs to mind/body techniques to acupuncture, there are a lot of approaches. But when it comes to treating chronic pain, no single technique is guaranteed to produce complete pain relief. Relief may be found by using a combination of treatment options as follows;
● Drug Therapy
● Trigger Point Injections
● Surgical Implants which is rare, there are two main types of implants to control pain:
○ Intrathecal Drug Delivery.
○ Spinal Cord Stimulation Implants.
● TENS (Transcutaneous Electro-Nerve Stimulator)
● Bioelectric Therapy
● Physical Therapy